Message from the Dean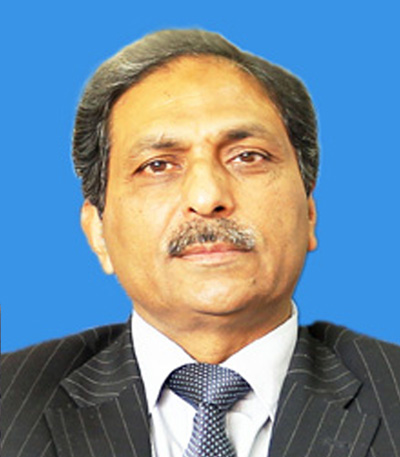 Pakistan Institute of Ophthalmology (PIO) is providing quality post-graduate education in various fields for the past 20 years. Our alumni are not only serving in all corners of Pakistan but also Middle East, Europe, Canada and USA. After running a number of successful programs over the years, it was decided to further diversify the areas of education.
Public health is essential to 21st century healthcare with the ultimate goal to reduce premature death and minimize the effects of disease, disability, and injury. The main purpose of public health, therefore, is to promote a healthier population.
I would like to congratulate you all for selecting this very important subject of public health. I am very confident that you will benefit academically and professionally from studying at the Department of Public Health, Pakistan Institute of Ophthalmology. Our motto is to "strive for excellence in public health" which we would like to transfer to all the students admitted in the MSPH program. Our MSPH program has been designed keeping in view current and emerging public health issues. Our courses have been planned keeping in view national, regional and international health priorities.
The emphasis of our MSPH program is not only to transfer knowledge of public health but also to acquire of research skills. We believe that for the success of any program, the research component should be very strong that is why one whole semester has been reserved for planning, implementation and analysis of a research project.
At the Pakistan Institute of Ophthalmology and the Department of Public Health, we strongly believe in creating an enabling environment, and an atmosphere of higher learning founded on ethical principles. We also believe that a diverse group of students contribute to this learning process.
For our students, we provide state-of-the-art equipment such as computers, internet access, networking and video conferencing facilities, coupled with an up-to-date library. Our campus located on Jhelum Road within the Al Shifa Trust Eye Hospital grounds is enveloped in lush green lawns and serene surroundings. The peaceful atmosphere of the campus and its surroundings make it an ideal environment for students.
I am sure that with the perseverance, hard work and determination of the selected students and the support and encouragement of the faculty in the program, our MSPH program will be a resounding success and a lifelong learning experience for the students.
I wish you best of luck and look forward to seeing you at the Institute